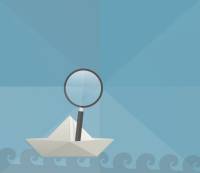 Market research
What is it about
What every entrepreneur wants to know: what consumers think of my company or my services?
Through our market surveys and our precise analytical criteria, FIBER acquires structured information about the market to achieve a defined vision of customer satisfaction.
A valuable tool for improving the process of interaction between consumer, product and company.
How does it work
Every market research is based on a precise definition of the social actors involved.
The preparation of the questionnaire, data collection and statistical processing of data are based on the basis of detailed objectives to define behaviors and opinions around the target audience.
Qualitative and quantitative surveys produce analysis and diagnostics according to the needs of the company about specific market.
Why this is our strength
Statistical researches, surveys and qualitative analysis are defined and managed with absolute rigour, without neglecting the psychological component of of user to whom you interact.
Each market research conducted by FIBER is developed by our experts in accordance with the needs and objectives of the client (public or private), using technologically advanced software with the goal of obtaining true analytically results.
FIBER gives the opportunity to attack the market in an optimal way.
Other services
We invest in quality in order to be for our customers a quality investment. Discover the outbound services for businesses!
Market research