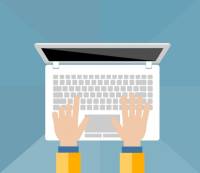 Data Entry
What is it about
Data entry is the process of directly uploading data into a database through the use of a human data-input device.
It is a systemic method of organising and storing information with an interface with the external and internal recipients.
How does it work
Data Entry and Data Processing are an essential part of a business. Often, businesses don't realise this, but large volumes of unorganised data can slowly affect the normal functioning of their businesses. It can lead to many inefficiencies and perhaps even cloud the strategy of the management.
 FIBER delivers comprehensive services from offline data entry to on line typing services. We base our offerings on an understanding of clients' business requirements and providing dependable outsourcing data entry services.
Our qualified multilingual operators enter the data online or offline, allowing quick reference and an easily accessible form.
Why this is our strength
Our resources possess specific skills in the management of network and software data, archives and database.
We combine this technology competence with proven methodologies to deliver high quality results in a cost-effective manner to maximise your productivity and flexibility.
Other services
We invest in quality in order to be a quality investment for our customers. Discover the services data management and storage for businesses!
Data Entry